Towing and Roadside Assistance in Burlington Ontario.
Our Fleet Of Tow Trucks Are Ready For You!
Do you need a tow truck, or require roadside assistance? We can take care of any situation you may find yourself in. Give us a call for professional and speedy assistance throughout Burlington and Oakville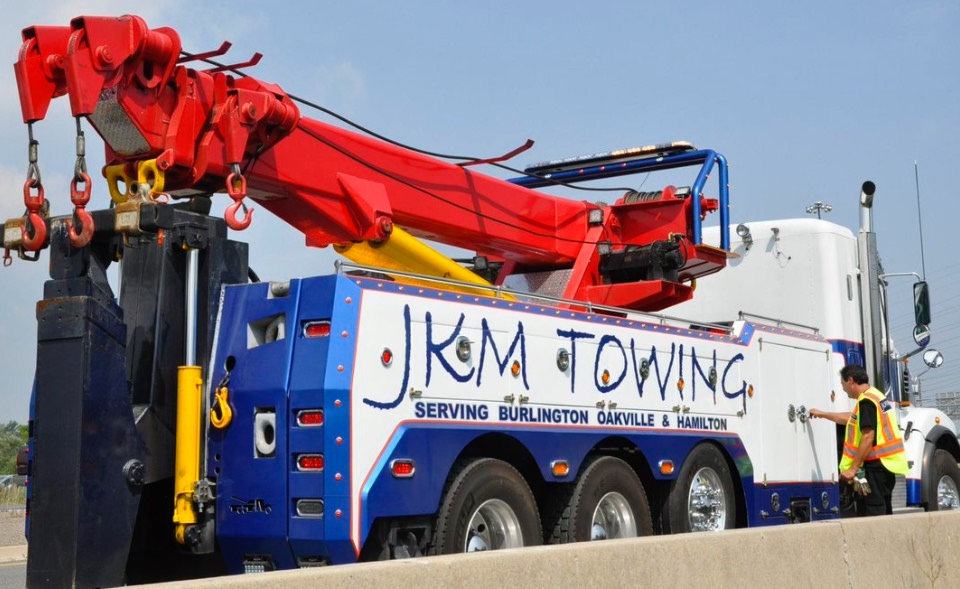 Full Service Towing Company
JKM Towing is a professional 24/7 full-service towing company serving Burlington and area. We are equipped to handle any type of vehicle towing & extraction. 
Fast Response Towing in Burlington
Whether you need a tow service, roadside assistance, or vehicle/equipment transport, we are there when you need a helping hand in Burlington and Oakville!
We can assist you with the highest level of service possible and the quickest response time, 24 hours a day, 365 days a year!
Cars/Light Vehicles: (905) 638-2400
Heavy Vehicles: (905) 638-4344
Container Dispatch: (416) 528-3050
Our Towing & Assistance Services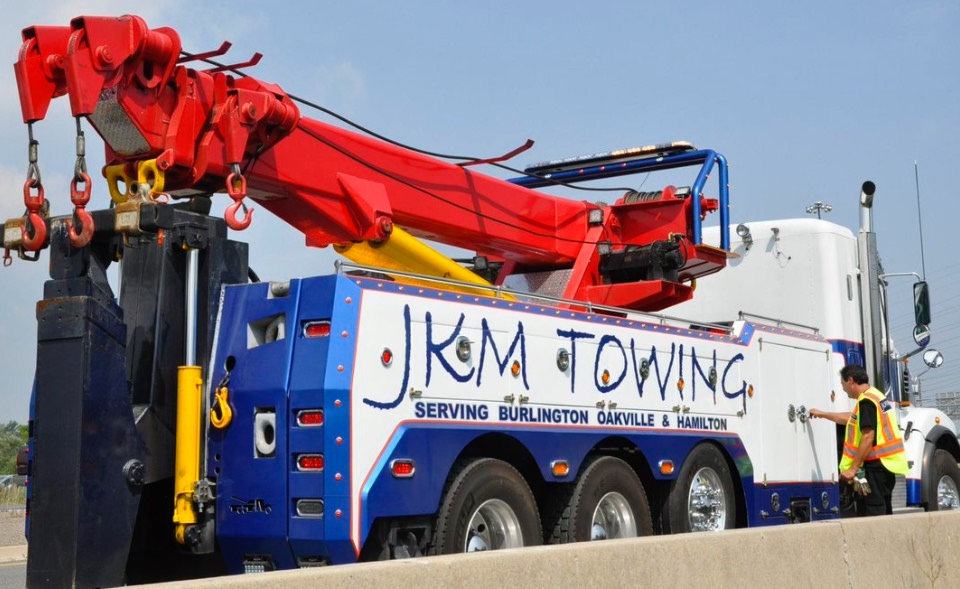 Your Anytime Towing Service in Halton
Give us a call at JKM Towing in Burlington to speak with our friendly and helpful team. We are here to help you anytime, 24/7 at 905-638-2400!